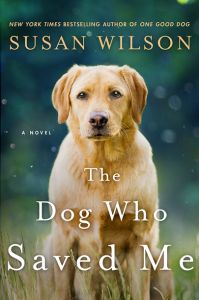 For fun with writers, click on the Martha's Vineyard Times link below to see what John Hough, Tony Horwitz, and many of the writiers (including moi) featured in the upcoming Islanders Write event consider their favorite $10 words, what advice gotten or given was the worst, and a couple of other trick questions. If yo'ure on Martha's VIneyard Sunday and Monday, August 7 and 8, join us for amazing panels, discussions and how-tos with prominent authors from on and off-island. I'm looking at you Mrs. Obama.
http://www.mvtimes.com/2016/08/03/ask-the-writers/
Oh, and for those keeping score, my summer rereading quest now includes Enduring Love (didn't love it as much as the first time) and The World According to Garp. Stay tuned, and please let me know what your'e rereading.
Dear Readers,
I've decided that this is going to be the summer of re-reading. I kind of got started when I accidentally re-read Elizabeth Buchan's Separate Beds. I'm not sure if this is a statement about my memory, because it took me about a quarter of the way in to remember that I had read it, or the quality of Ms. Buchan's work in that I enjoyed it just as much (based on the review I gave it in Goodreads back in 2011). In any event, I've decided that a good book is meant to be enjoyed more than once. Right now I'm re-reading Flight Behavior, Barbara Kingsolver's wonderful story of Dellarobia Turnbow and the visitation of monarch butterflies that changes her life.
We all reread the classics, Austen, Dickens, Bronte, but what about the contemporary writers we love?
So, who would you reread? Drop me an email and let me know.
In other news, the summer edition of Stay Thirsty on-line magazine is up and here's a link to my latest article in which I explore the meaning of THE END.
http://www.staythirstymedia.com/201607-093/html/THIRSTY.html
Cheers and happy reading,
Susan
Here's a link to other Stay Thirsty editions.
http://www.staythirstymedia.com/201604-092/html/THIRSTY.html
https://www.amazon.com/author/susanwilson
Take a look at my previous interviews with Stay Thirsty on-line magazine. Enjoy! http://www.staythirstymedia.com/201507-089/html/THIRSTY.html.
http://www.staythirstymedia.com/201601-091/html/THIRSTY.html
Here's a link to my interview with Tim Link of PetWrites radio. Enjoy!
http://www.petliferadio.com/animalwritesep89.html
I love doing radio interviews!
Watch this space for news of more upcoming events.

Love and happy reading.....

Susan