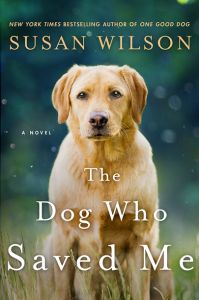 Dear Readers,
I am honored to have been invited to contribute to the wonderful on-line magazine, Stay Thirsty for a third (!) time. This is getting to be a very pleasant habit. The subject of my essay, "Intimations of Mortality," is a meditation on fallibility; or, when hubris takes a bad turn.
Here's a link to the magazine, scroll down till you find me....and I hope that you enjoy the piece.
http://www.staythirstymedia.com/201604-092/html/THIRSTY.html
The Dog Who Saved Me was released recently in trade paperback and has been flying off the shelves....thanks to you, my dear readers.
And, finally, I'm in the home stretch on the latest novel, TWO GOOD DOGS. Look for it sometime in early 2017.
Love, Susan
https://www.amazon.com/author/susanwilson
Take a look at my previous interviews with Stay Thirsty on-line magazine. Enjoy! http://www.staythirstymedia.com/201507-089/html/THIRSTY.html.
http://www.staythirstymedia.com/201601-091/html/THIRSTY.html
Here's a link to my interview with Tim Link of PetWrites radio. Enjoy!
http://www.petliferadio.com/animalwritesep89.html
I love doing radio interviews!
Watch this space for news of more upcoming events.

Love and happy reading.....

Susan